---
---

other Gerber Multitools that may interest you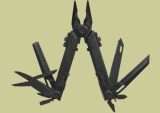 Gerber Flik Multi-Plier Black 22-01638 22-41638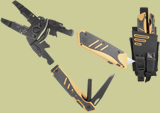 Gerber Groundbreaker Electrician Tool 31-001440
Gerber Tool Kit for Flik, Freehand, Diesel, Radius, Method, Tread, Crux, Suspension 22-49445
Gerber Multi-Plier 600 Pro Scout Needlenose 07563 47563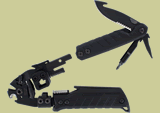 Gerber Cable Dawg Tool 30-000399
---
---




click on image to enlarge





Gerber

31-001142

Technical Specs:

Open Length: 6.94 inches
Closed Length: 4.38 inches
Plier jaw material: 6150 Carbon Steel
Component blades material: 420 HC steel
Weight: 8 oz
UPC Code:

013658126428

MADE IN USA.




Gerber MP1 Multi-Tool 31-001142 30-000477

Description:



The Gerber MP1 multitool model 31-001142 30-000477 was built for everyday use. This tool has features that are loved by many like spring loaded pliers, butterfly opening, and sturdy plier jaws. But what the Gerber MP1 tool has that others fall short of is an extra thick pry bar that doubles as a bottle opener. This pry bar comes in handy and spares your knife blade, which people so often try to use as a pry bar if they do not have one.



Quantity Available: more than 10

Category:

Gerber Multitools



Condition:

New in the original unopened box

---




Own a Gerber MP1 Multi-Tool 31-001142 30-000477? Tell us how you like it! Got a question? Ask! Somebody will answer!