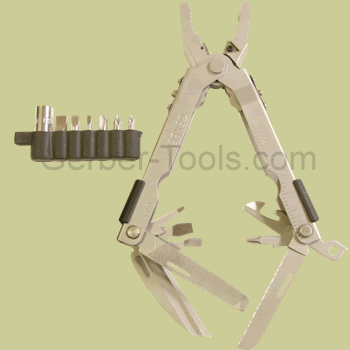 click on image to enlarge
Gerber

07510G

Technical Specs:
UPC Code:

013658075108

MADE IN USA.



Gerber MP600 Blunt Nose w/ tool kit, carbide cutters 07510G

Description:



This Gerber Blunt Nose MP600 comes with a seven piece tool kit. The bit adapter slips over the crosspoint screwdriver, and allows you to use the remaining 6 bits. In addition to the tool kit this multiplier comes loaded with at least 14 other components. Inside the plier jaws are interchangeable, indexable carbide cutters.