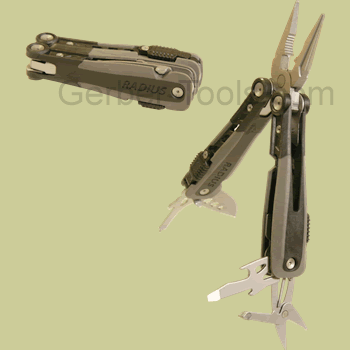 click on image to enlarge
Gerber

22-01515

Technical Specs:


Gerber Radius 22-01515

Description:



The Gerber Radius multiplier has tools ready to deploy in both the folded and open position. Soft, rubber grips are lined all around the handle to give you comfort even if you are wrenching down hard. The pliers are spring loaded to they automatically open when you release your grip.