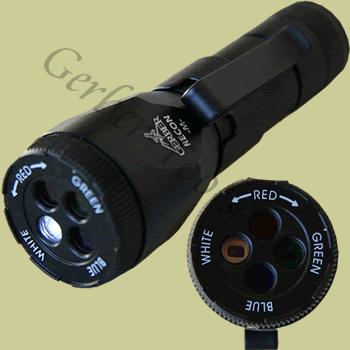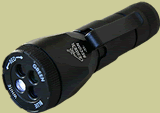 click on image to enlarge
Gerber

22-80017

Technical Specs:
Lightsouce type: LED
Output colors: white, red, green, blue
Body material: type III anodized 6061 aluminum
Power requirement: 1 AA battery
Weight: 2.6 oz
UPC Code:

013658800175

MADE IN USA.



Gerber Recon-M LED Light 22-80017

Description:



The Gerber Recon-M L.E.D. Flashlight model 22-80017 is the military grade version of this ever-popular tool. Some of the features that have been stepped up in this military version are double o-rings, a sealed circuit board, and a Type III anodized 6061 aluminum body. You can switch between four colors of light with the Recon-M. Use red to preserve your natural night vision and not be seen by many animals. Use green to read maps or shine directly at subject when wanting to be seen or detected. Use blue to easily detect fluids like bodies or water or wetness. Use the white color for general use. A pocket clip is included for easy attachment.