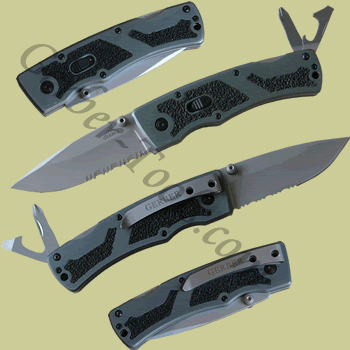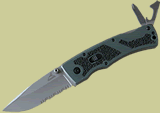 click on image to enlarge
Gerber

30-000134

Technical Specs:


Gerber Slate Knife 30-000134

Description:



Get a Gerber Slate model 30-000134 and never worry about breaking the tip off your blade while using it as a screwdriver. The Gerber Slate has screwdrivers, a bottle opener, and a file built into the handle. The partially serrated blade is assisted opening using Gerber FAST technology. All you gotta do is push the thumbstud and the blade comes flying out in a hurry. The piston lock integrated into the handle locks the blade in place and releases it with a simple push.