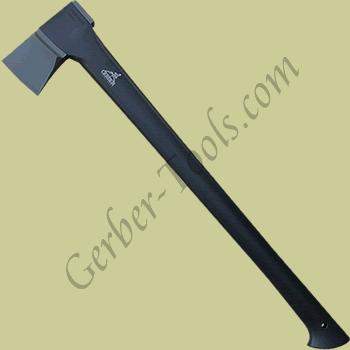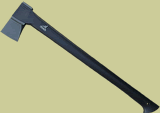 click on image to enlarge
Gerber

42763

Technical Specs:
Overall Length: 28.46 inches
Blade Length: 4.06 inches
Blade Material: forged Steel
Handle Material: Glass filed nylon
Weight: 3.1 lbs
UPC Code:

013658427631

Made in Finland.



Gerber Splitting Axe 42763

Description:



The forged steel head of the Gerber Splitting Axe model 42763 supplies superior edge retention. A PTFE coating has been applied to the blade to reduce friction and minimize those pesky blade sticks. The head is mounted on a glass-nylon filled handle that is nearly impossible to break. The two are balanced and weighted for maximum efficiency and your energy conservation.