---
---

other Gerber Multitools that may interest you


Gerber MP600 Blunt Nose Black w/ carbide cutters 07520G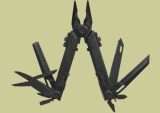 Gerber Flik Multi-Plier Black 22-01638 22-41638
Gerber Tool Kit for Flik, Freehand, Diesel, Radius, Method, Tread, Crux, Suspension 22-49445
Gerber Multi-Plier 800 Legend 08239 48239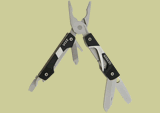 Gerber Vise Mini Tool Black 31-000021 30-000017
---
---




click on image to enlarge





Gerber

30-000416

Technical Specs:

Overall Length: 5.75 inches
Closed Length: 5.5 inches
Weight: 2.6 oz.
Steel Type: SK
Rugged Design
UPC Code:

013658124059




Gerber Transit 2-in-1 Multi-Tool 30-000416

Description:



Gerber Transit 2-in-1Mulititool is one every business owner must have. It is a box cutter on one side and a pen holder on the other side, so you can cut and write on boxes all with one tool. The orange utitlity handle is bright colored so you can easily find it and keep a good grip on it. This set comes with five extra cutter blades in a plastic case. Built with an ambidextrous removable cutting shield, locking blade and textured rubber handle, the Transit 2-in-1 is an indispensable utility knife.



Quantity Available: more than 10

Category:

Gerber Multitools





---




Own a Gerber Transit 2-in-1 Multi-Tool 30-000416? Tell us how you like it! Got a question? Ask! Somebody will answer!