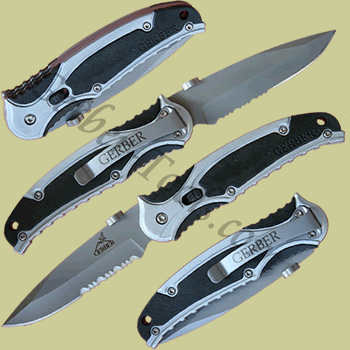 click on image to enlarge
Gerber

22-41581

Technical Specs:
Overall Length: 7 inches
Closed Length: 4 inches
Blade Length: 3 inches
Blade/Handle Material: 440A Stainless Steel/Aluminum
Weight: 3.6 oz.
UPC Code:

013658415812

Valid Gerber part numbers: 22-41581,01581



Gerber Aluminum Presto 3.0 Knife 01581 22-41581

Description:



This Gerber Aluminum Presto 3.0 knife model 01581 has a partially serrated 440A stainless steel blade. The knife has a full size 3 inch blade but weighs only 3.6 ounces, thanks to its alunminum handle. Soft rubber overmolds are laid into the handle to give it a really comfortable grip. The blade is locked and released using a piston lock integrated into the handle.