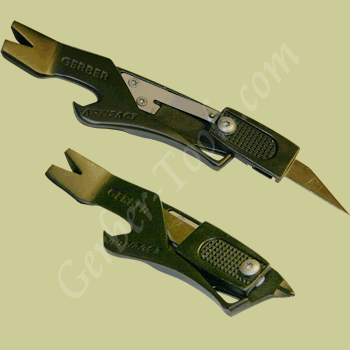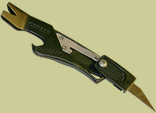 click on image to enlarge
Gerber

22-41770

Technical Specs:
Overall Length: 4.80 inches
Handle Material: Stainless Steel
Weight: 1.50 oz.
UPC Code:

013658417700

Valid Gerber part numbers: 22-41770,



Gerber Artifact Mini Tool 22-41770 22-01770

Description:



Gerber Artifact 22-01770 22-41770 is an 8 function mini tool that is barely larger than a cigarette lighter. It has a phillips screwdriver, a lanyard, bottle opener, pry bar, wire stripper, 2 flathead screwdrivers, and a knife that uses standard #11 replacement blades. What's so cool about the Gerber artifact is that you have the functionality of a multi-tool and a razor sharp knife in a small package that weighs about as much as a couple of quarters.