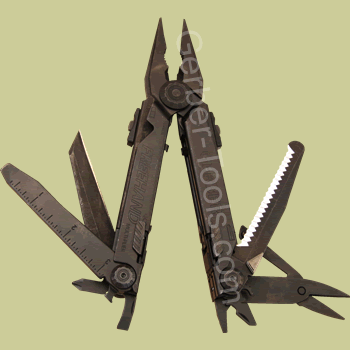 click on image to enlarge
Gerber

22-41513

Technical Specs:
Closed Length: 5.25inches
Overall Length: 7 inches
Component Material: Stainless Steel
Handle Material: Stainless Steel
Weight: 13.6 oz.
UPC Code:

013658415133

Valid Gerber part numbers: 22-41513,22-01513
MADE IN USA.



Gerber Freehand Black Multitool 22-41513 22-01513

Description:



If you have big strong hands then the Gerber Freehand model 22-41513 is the tool for you. This large size multitool was built big and thick for rough treatment. This Gerber tool has the non-reflective black coating that can be a lifesaver in military operations. The black Gerber Freehand in this photograph has lots of components wich include a fine edge knife, serrated edge knife, ruler with flathead screwdrive tip, Fiskars scissors, can opener, wire crimpers, wire cutters, needlenose pliers, and three more flathead and philips screwdrivers.