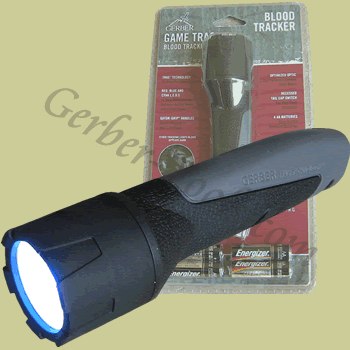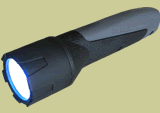 click on image to enlarge
Gerber

31-000304

Technical Specs:
Overall Length: 6.88 inches
Battery Requirement: 2 AA
Weight: 6.70 oz.
UPC Code:

013658114951

Valid Gerber part number: 31-000304



Gerber Game Tracker Blood Tracking Flashlight 31-000304

Description:



Make sure not to lose another one with this Gerber Game Tracker blood tracking Flashlight, model 31-000304. The Game Tracker uses red, blue, and cyan LED lights to help the human eye distinguish between blood and natural forest colors. The blood shows up as a bright red color under this light. This flashlight is designed for comfort with the integrated Gerber Gator-Grip handle, which gives good grip even in wet conditions. The Gerber Game Tracker uses 4 AA batteries and operates great ideally at 6ft from the target.