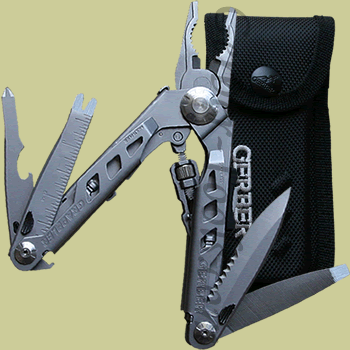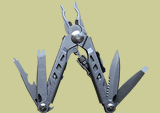 click on image to enlarge
Gerber

31-000333

Technical Specs:
Closed Length: 5 inches
Overall Length: 6 inches
Component Material: Stainless Steel
Handle Material: Stainless Steel
Weight: 10.5 oz.
UPC Code:

013658115163

Valid Gerber part numbers: 31-000333,30-000333



Gerber Grappler Multitool 31-000333 30-000333

Description:



The Gerber Grappler model 30-000333 (or 31-000333) is an amazing tool. Believe it or not it has vice grip capability while still being a one-handed opening tool. There is a set screw inside the handles where you can adjust the compression of the vice grips. The Gerber Grappler has outboard tools so you can access them without having to bother with opening the pliers. Check out the components that are loaded into the Grappler in addition to the already-cool vice grips: wire cutters, nail puller, pry bar, philips screwdriver, ruler, wire stripper, file, flathead screwdriver, and a partially serrated knife blade.