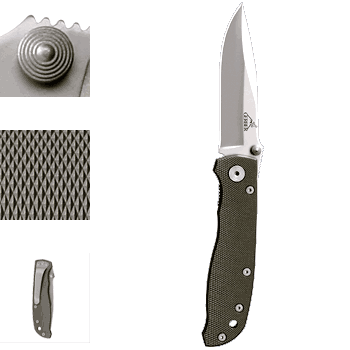 click on image to enlarge
Gerber

05861

Technical Specs:
Blade Length: 3.26 inches
Overall Length: 7.32 inches
Blade Material: High-Carbon Stainless
Handle Material: CNC Machined Aluminum
Weight: 2.6 oz.
UPC Code:

013658058613

Valid Gerber part number: 05861



Gerber Harsey Air Ranger Fine Edge 05861

Description:



The Air Ranger series of knives feature surgical stainless steel blades and handles made from aircraft grade aluminum that has been precision CNC machined into a checkered pattern, providing an excellent grip when using the knife. The belt/pocket clip on the Air Ranger is removable for a slimmer profile if so desired. The handle incorporates a single liner as the lock. Made from stainless steel, the liner springs into place upon opening the blade, locking it open and ready to be used. Blades are available with a fine edge or partially serrated edge.