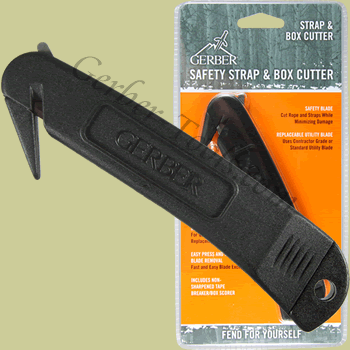 click on image to enlarge
Gerber

31-000665

Technical Specs:
Overall Length: 6.0 inches
Blades used: standard and contractor utility
Blade storage: 2 in the Handle
Handle Material: TacHide
Weight: 2.1 oz.
UPC Code:

013658119215

Valid Gerber part number: 31-000665



Gerber Safety Strap and Box Cutter 31-000665

Description:



The Gerber Safety Strap and Box Cutter model 31-000665 was designed to quickly, cleanly, and safely cut ropes, straps, and other bindings. The TacHide handle provides a secure gripping surface and storage for 2 extra blades. You can use both standard and commercial blades in the Safety Strap and Box Cutter. Exchanging blades is made easy with convenient press and release changing.