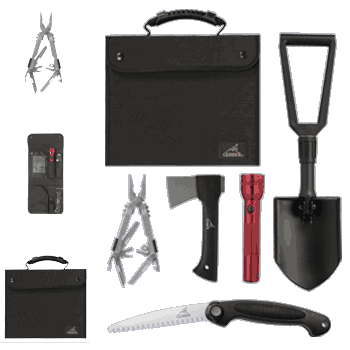 click on image to enlarge
Gerber

30-000300

Technical Specs:
Pack Measurement: 12X11X3
Weight: 6.82 lbs.
UPC Code:

013658120396

Valid Gerber part numbers: 30-000300,05635



Gerber Sport Utility Pack Survival Kit 05635 30-000300

Description:



This Gerber Sport Utility Pack model 30-000300 pack measures only 12X11X3 inches, yet contains five of the highest quality tools that are indispensable for emergency situations. The Gerber Sport Utility Pack carries a Gerber Folding Spade, Gerber Back Paxe, Gerber Multi-Plier, a Gerber Exchange-A-Blade, Sport Saw, and a Mag-Lite 2-D Flashlight in a compact, easy to stow kit. Limited Lifetime warranty on tool, axe, flashlight, spade. One Year warranty on saw.