Gerber Answer XL – A Large Assisted Opening Knife 31-000581
If you are looking for an assisted opening tactical knife that is on the large side then the Gerber Answer XL might be the knife you are looking for. This knife has a tanto blade that is 4 inches long. Unless you have really deep pockets this knife would be better off hanging on the outside of your pocket or your belt.
We took the Gerber Answer XL out to Lake O' The Pines in Jefferson TX and decided to put this beauty up in front of the camera for a quick look-see.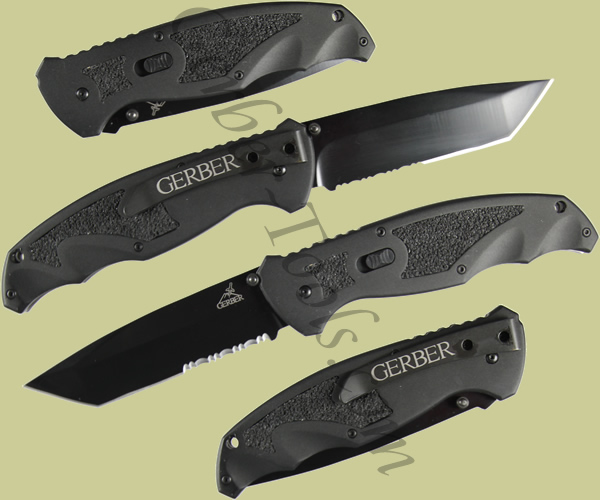 And here is a video of the Answer XL when we brought it out to Jefferson, TX:
A few cool things that I personally like about this Gerber model 31-000581 is the aluminum handle with textured inserts, and the locking mechanism right in the center of the handle. It's always nice to have the ability to lock the knife open or closed to prevent accidental operation. And lastly, the handle not only looks good with those grippy textured inserts, but it is light as heck thanks to its all-aluminum construction.
And here are a two major characteristics to consider to determine if the Gerber Answer XL might be the right knife for you:
Big, this knife is not ashamed of itself, to say the least. It's out there and ready to handle large, repetitive tasks.
Assisted Opening. If one-handed assisted opening is the way you want to go then it's all yours, because that's how the Answer XL was born, and that's how it will always be!
At the time of this post we have a couple dozen of these available so we're going to do some super-sweet discounting. Below is a link where you can purchase yourself a Gerber Answer XL.

click here to buy '.$gerber_knife['title'].' from Gerber-Tools.com for $'.$gerber_knife['price'].'';
?>